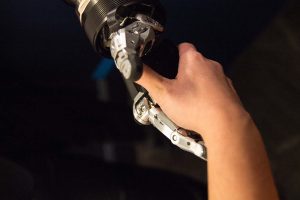 [[NOTE: DEADLINE EXTENSION for the Call for Posters and Demos]]
The poster session at this workshop will give the opportunity to researchers to discuss their latest results and ongoing research activities with the community. During a flask talk presentation, presenters will have one minute to introduce their work to all workshop attendees.
We also solicit suggestions for hands-on demonstrations, to give more practical insights about the workshop topics, including innovative robotic hand designs, grasp planning strategies, and benchmarking experiments and simulations.
To participate, please submit, by August 12th, 2016 (AoE) a poster/demo title and one page abstract (in PDF format, IROS regular paper format) via email to all the organizers:
– Máximo A. Roa (maximo.roa@dlr.de)
– Domenico Prattichizzo (domenico.prattichizzo@iit.it)
– Monica Malvezzi (malvezzi@dii.unisi.it)
– Maria Pozzi (pozzi@diism.unisi.it)
All contributions will undergo a review by the organizers, and the authors will be notified of acceptance by August 17th, 2016 (AoE).
---
Important Dates:
Poster abstract submission: August 1st, 2016 (AoE) August 12th, 2016 (AoE)
Notification of acceptance: August 15th, 2016 (AoE) August 17th, 2016 (AoE)
Workshop: October 10th, 2016
---